Kevin Dunn
International Speaker & Filmmaker
In a world where fear, loneliness and depression are at pandemic levels, a culture of abandonment has subtly emerged. The solution, however, is surprisingly within in our reach - if we dare to engage.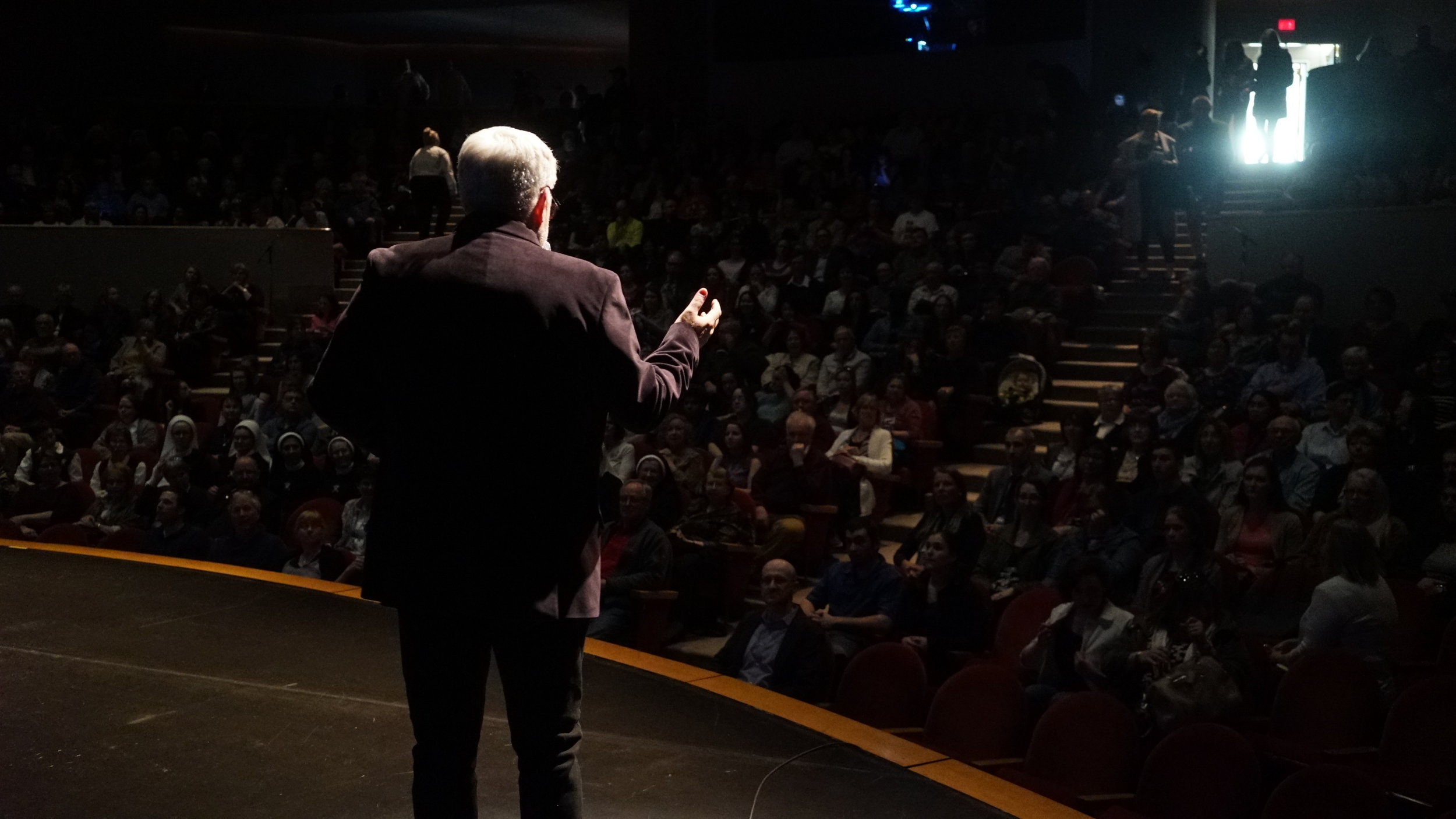 For the past three years, international filmmaker and guest speaker Kevin Dunn has travelled to four countries to film powerful testimonials from those most affected by 'assisted dying' laws: the elderly and marginalized; those who live with disabilities and patients with mental illness. He's interviewed patients, doctors, lawyers, caregivers, philosophers and journalists who have seen the inherent danger in giving physicians - or anyone for that matter - the legal right to end the life of another human being. More importantly, Kevin's work underscores the need for each of us to become a 'prophet of hope' in the lives of those around us.
Kevin is currently travelling throughout the world on his "Prophets of Hope Tour", giving two different talks: "Living, Dying and the Power of Presence" and "The Vanier Way" (featuring Jean Vanier). Talks include clips from his recent films, "Fatal Flaws: Legalizing Assisted Death"; "The Euthanasia Deception" and "The Vanier Way". These, along with Kevin's powerful testimony as husband and father of six make for a truly uplifting and unforgettable experience.
Are you ready to become a prophet of hope?
Upcoming Events:
AUSTRALIA TOUR
August 21, 2019 - Brisbane, AU - Parliament House, Private Event
August 22, 2019 - Brisbane, AU - Brisbane City Hall, 6PM Info HERE
August 23, 2019 - Gaythorne, AU, Malyon Theological College, 7PM Info HERE (ACL QLD & NT)
August 24, 2019 - Sydney, AU - 2PM & 5PM Info HERE (Right to Life NSW)
August 26, 2019 - Sydney, AU - Gleeson Auditorium, ACU Strathfield - Info HERE (The Culture Project)
August 28, 2019 - Hobart, Tasmania, AU - TBA
August 29, 2019 - Launceston, Tasmania, AU - TBA
August 31, 2019 - Canberra, AU - TBA
September 3, 2019 - Perth, AU - Care, Not Killing Rally, Parliament House 12 Noon Info HERE
September 4, 2019 - Booragoon (Perth), AU - "Living, Dying and the Power of Presence" 7:30 PM Info HERE
September 5, 2018 - Perth, AU - Parliament House, Private Event
September 5, 2019 - Perth, AU - Screening of Fatal Flaws & Talk, Info HERE
ONTARIO
September 26 - Bancroft, ON -TBA